Coffee bag constructed with one-way valves help to contain the height of flavorful and aromatic
Views:2 Author:Site Editor Publish Time: 2020-06-16 Origin:Site
Freshly roasted coffee naturally releases carbon dioxide. Coffee bag have one-way valves to vent gas and trapped air while preventing external air from entering the bag.
Coffee bag constructed with one-way valves help to contain the height of flavorful, aromatic coffees so they smell and taste as good as when first roasted. This degassing valve allows you to package coffee at the peak of flavor immediately following the roasting process. An inner aluminum layer provides added protection from moisture and oxygen. General zipper and E-zipper can be provided. These are ideal for packaging your products in a resealable way. It's convenient for repeated usage and can improve customer' experience.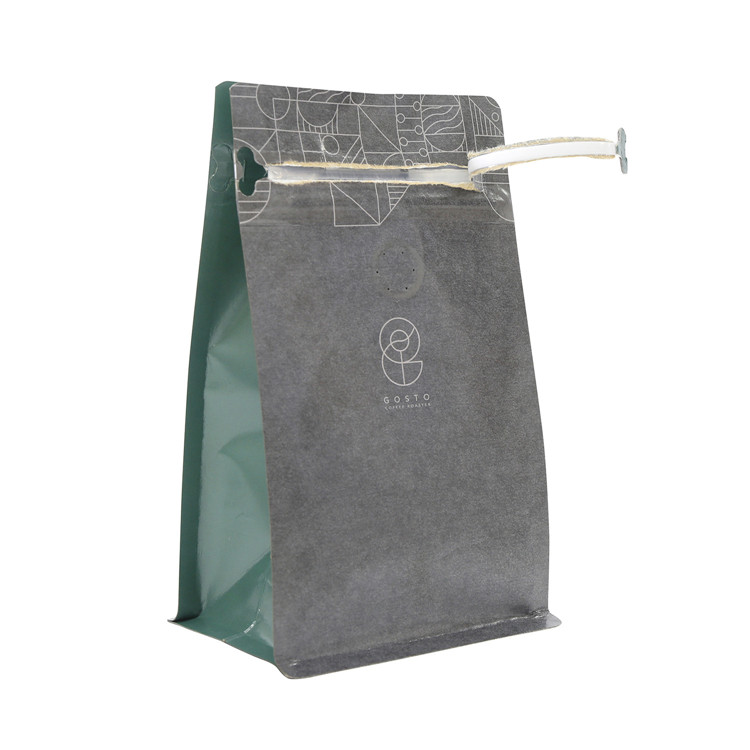 Customized printing is available.Solid Kraft panels offer plenty of space for branding and product labeling. Strong sealing and bottom to prevent leakage and moisture .With the four corner seal design, flat bottom coffee bags are easy to fill and display better on shelves.