Compostable materials provide the earth with nutrients
Views:2 Author:Site Editor Publish Time: 2020-03-11 Origin:Site
As we all know that the world has a plastic bag pollution problem. In the United States alone, 100 billion are used each year—the European Union goes through another 100 billion bags—and these single-use plastics often end up in the environment, where they pose a threat to animals. Rather than decomposing, the standard plastic bags break down into tiny pieces that get consumed by a variety of organisms and make their way up the food chain.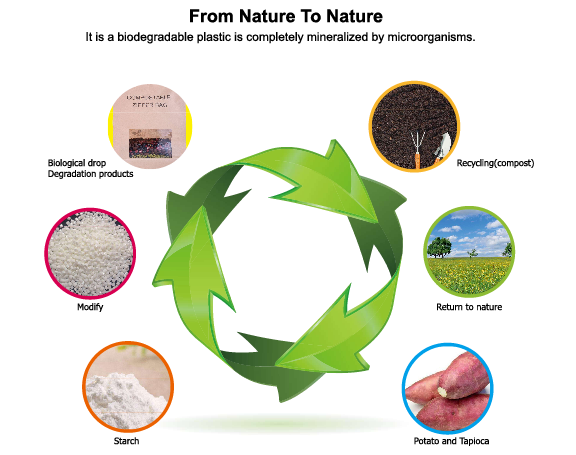 Compostable materials are similar to biodegradable materials, as they are both intended to return to the earth safely. However, compostable materials go one step further by providing the earth with nutrients once the material has completely broken down.
Compostable packaging materials include starch-based packing peanuts – an alternative to Styrofoam loose fill packaging that can be dissolved in water and added to composts for safe disposal.